Meet the Team
Mrs Doyle - Nursery Lead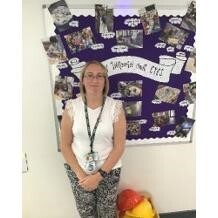 I live here on Kilnwood Vale and have watched the school being built, it is wonderful to be a part of such a lovely community. I am married and have two sons aged 14 and 11. I have worked in childcare for 23 years and have experience of working with children with additional needs, where I supported children in mainstream school. I then moved to private nurseries where I worked for many years as a room leader, before making the move to Kilnwood Vale Nursery. I hold my diploma in Nursery Nursing, as well as my level 4 and level 5 in Childcare and Early Years Management.
In my spare time, I enjoy being outdoors with my family, where we enjoy camping and long walks, we love to explore new places such as Wales, Devon, and Cornwall.
I look forward to welcoming your child into Nursery where I strive to build a strong relationship with every child, and to support each child and their families in their journey through Nursery.
Ms Atkinson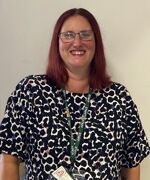 I have worked at Kilnwood Vale since June 2021. My journey started as a Lunch Time Play Leader and then my role within the school grew, where I started to hold Time to Talk interventions before qualifying as a Jigsaw Families Practitioner in May 2022.
In September 2022, I became a full-time Learning Assistant within Nursery which I love.
I am a mum to two children aged 6 and 10 and I love spending time with them, exploring the outdoors and doing activities such as swimming, walking and going for bike rides.
When I have any spare time I enjoy cooking whilst listening to music.
I cannot wait to meet you all and look forward to supporting you in your Nursery journey.
Ms Miller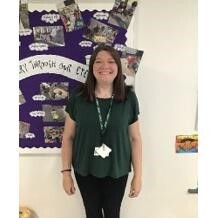 I qualified as an NNEB (Diploma in Childcare and Education) in 1989 and have a variety of experiences across a wide range of settings. These include being a private nanny, working in private day Nurseries, and within the NHS as part of the health visiting team. I was also part of the school nursing team for 18 years, before joining Kilnwood Vale Nursery in September 2020.
I have two grown-up daughters and two step children and in my spare time I love to cook and also enjoy arts and crafts.
I look forward to meeting all our Nursery families and building positive relationships with you all.
Mrs Aiken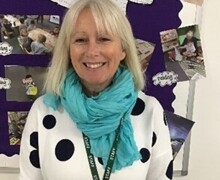 I was delighted to join Kilnwood Vale Nursery in September 2019 as we opened the doors for the first time to our first cohort of Nursery children. I currently work 2 days per week and have trained as a Jigsaw Practitioner (part of our PSHE curriculum) and Jigsaw Family Practitioner.
Since gaining my NNEB (Diploma in Childcare and Education) qualification, I have continued to develop my professional skills and have completed many courses including a City and Guilds level 3 in Working with Parents and Families, TEFL (Teaching English as a foreign language) and a degree in Childhood and Youth Studies with the Open University. I also trained as an Educator for a Children's Charity teaching Health and Drug education in Infant and Primary schools all over Surrey, Croydon and London.
I have had many years of experience in Early Years in a variety of settings both in the UK and abroad - in Nurseries, Schools, with the Health Visiting under 5's team and doing Outreach Work in a Children's Centre.
I have 2 grown-up children and 2 young grandchildren. I enjoy yoga, walking, gardening, arts and crafts, reading and spending time with my family.
I look forward to welcoming you and your children to our wonderful Nursery.
Miss Rhymes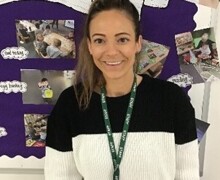 I have worked in child care for 7 years and hold my level 2 in Early Years. I have worked in Nursery settings with children aged 2-4 before making the move to Kilnwood Vale Nursery in November 2020. I have three children of my own and love to explore exciting new places to create memories with them. I am very active and really enjoy running and fitness.
I am looking forward to meeting each child and forming positive relationships with them as a key worker.
Miss West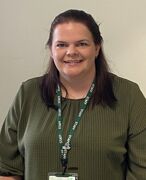 I began working in childcare over thirteen years ago in a day Nursery, working with ages 0-5 years. I progressed to Room Manager, where I gained lots of experience working with outside agencies. I qualified as a level 3 with a Diploma in Child Care and Education in 2010.
During my spare time I enjoy spending time with my family, and making memories with my little boy crafting and exploring the outdoors. We love to spend our time on the Isle of Wight for our holidays.
I look forward to welcoming your child to our Nursery and supporting them every step of the way.
Key Person
Before your child starts at our Nursery we will come and visit you at home. This helps us get to know your child in the comfort of their own home and we will ask you to complete an "All About Me" form to support this.
Once your child starts with us, they will be allocated a member of staff who will be their 'Key Person'. All our Nursery staff will get to know your child well, but the Key Person's role is to help your child settle and be someone they can relate to and rely on when they are with us. The Key Person will identify how your child learns through their play and be responsible for ensuring that the care your little one receives meets their individual needs. The Key Person will be your first point of contact for any questions you might have.
We will inform you of your child's Key Person once they have been at Nursery for a few weeks. This gives us the opportunity to get to know your child and identify who the most appropriate member of staff is for your child. This is based on the relationship that your child has with the different team members and any additional needs or interests.
At Kilnwood Vale Nursery we use an online system called Tapestry to make regular observations of your child - we write down what they say and do and take lots of photos to keep you updated with how they are getting on.
We have an open-door policy, so please come in and speak to us if you have questions or need some more information.