Art & Design
Art and Design at Kilnwood Vale
At Kilnwood Vale, art and design gives all children the opportunity to be independent learners, work collaboratively and express themselves creatively whilst learning about the world around them. Our carefully planned curriculum enables pupils to design, make and evaluate projects whilst using and applying technical vocabulary. We deepen children's knowledge and understanding, whilst studying famous artists and designers.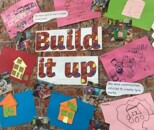 Our intent is to inspire, nurture and enable all children as they travel along their creative journey. We believe that art and design technology gives children the skills, confidence and imagination that transfers into all the subjects across the curriculum as well as in their wider lives. We develop pupils' skills and knowledge through inspiring them and nurturing their interest, curiosity and artistic flair to enable them to a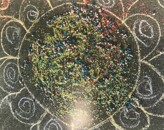 chieve, creating masterpieces in either art or design technology. We encourage our children to talk about their work and the creative work of others, exploring and discussing likes, techniques and reflecting on outcomes.
Further information on our Art and Design curriculum will be posted below soon.